AI Content Briefs Generator
Research and write SEO content briefs that cover search intent 10x faster and gain visibility
We save you spending hours going from tab to tab researching, because we give you all your competitor and user analysis in one place. With search data that you can research and drag directly into your sheet with a single tool: the Copilot.
The best part? You will have an automatically generated pre-brief that you can validate and complete. All in an assisted way and 90% faster than the manual process.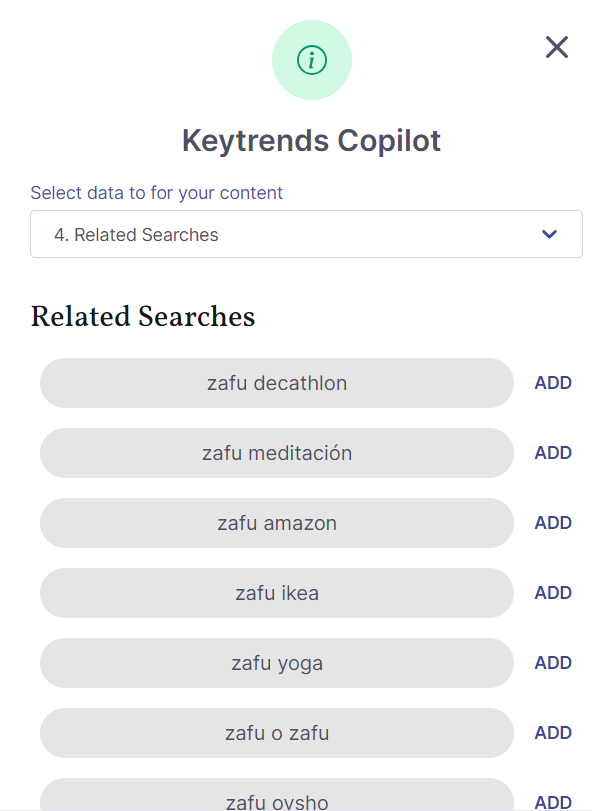 Cover user search intent and optimise your content for SEO with the Copilot
The Copilot extracts user searches and content created by your competitors so you can define the search intent for your keyword in just a few clicks (no more getting lost in the SERPs!). With their data you can create your SEO briefings, articles and other content with the help of AI. Watch how it works in this short video:
Google PAA
The related Google questions (PAA) that you have to solve.
Google searches
Google suggested searches to enrich and complete the content
Related queries
The queries for each letter, proposition and beginning of question
SEO Entities
SEO entities associated with the topic you are going to work on and that help you to create semantic content
All automatically and without the use of any other tool, only our Copilot
Drag-and-drop system to research and create at the same time
The AI Content Assistant unifies the two tasks so that creating your SEO briefings takes much less time. In 5 minutes of clock time you can complete it (if you wish) with the user and competitor data you research with the help of Copilot.
But first, take a look at the pre-schema already generated by our AI; you decide if you want to complete it with more data in just 5 minutes of clock time.
Indicates delivery date, automatic internal linking (suggested by Copilot) and suggested bibliographic references.
If you want to include sentences, paragraphs or ready-made copies, use the +30 AI text generation templates within Copilot.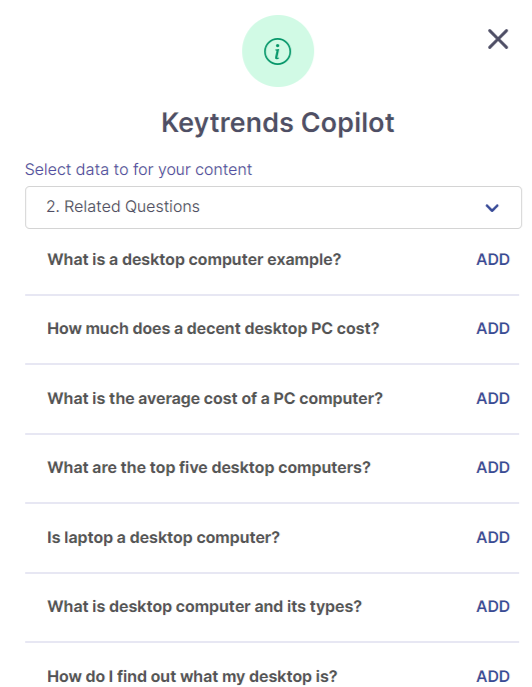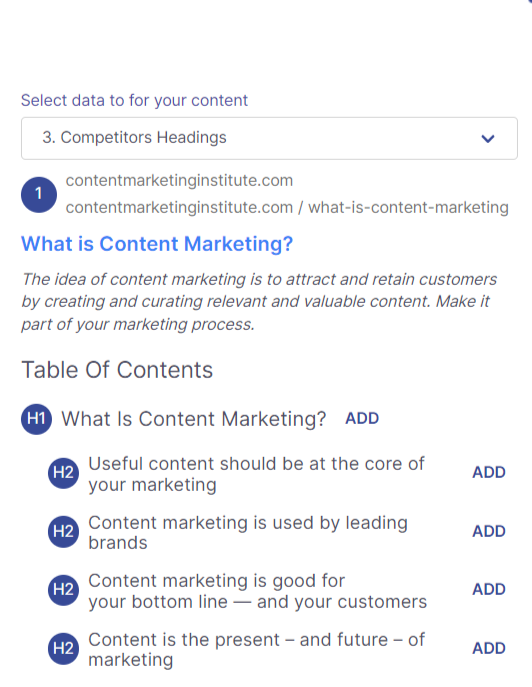 Research your competitors' content and improve it
Analyse the contents of your top 10 competitors without having to go to the SERPs: we give you the table of contents of each of them so you can get ideas and improve them ro rank better.
Visualise the top 10 Google competitors on a single screen
Look at their heading structure and how they respond to the user's search intent
Check the optimisation of the URL, title and meta-description to improve them and make your publication stand out
Optimise beyond keywords: add entities to work on your semantic SEO
Including entities is essential for Google to get to your content and to throw it into Organic, Top Stories or Discover. You no longer need extra tools, technical knowledge or scripts; you have them all in Copilot.
Relevant Topics NLP Gram: the most used by the top 10 competitors in the SERPs in their texts
Relevant Topics Top Stories: the ones that appear the most in Google's top stories for your general keyword
Relevant Topic Images: popular entities in image search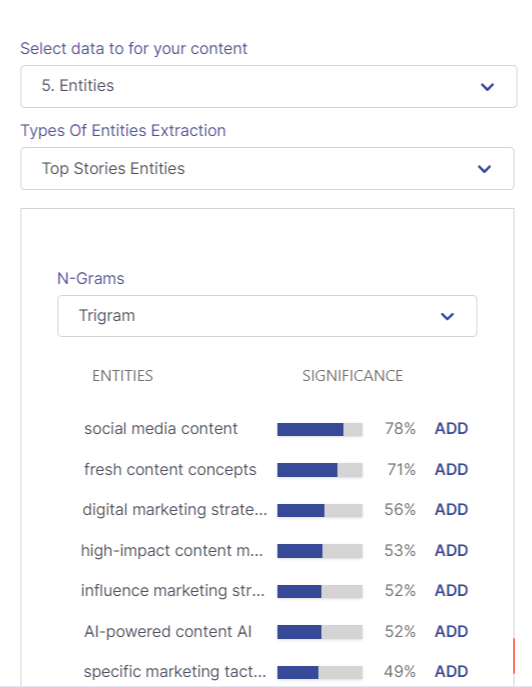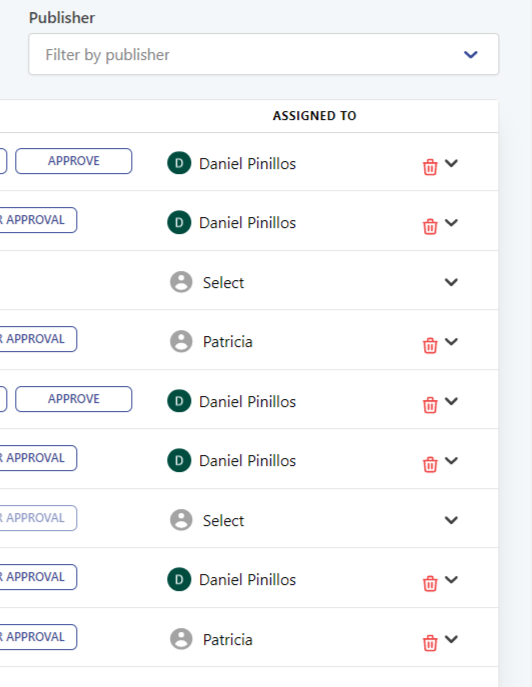 Schedule, manage and work with your team on content strategy
Manage content production with your writers and content managers so you don't forget any task. You will always have something ready to publish!
Assign briefings to your writers, set a delivery date and view the status of each piece of content
Review the content, send feedback, request changes or approve the text
Monitor the results of each URL and of each writer
Want to learn how to create content with Keytrends AI?
Create optimised SEO briefings with SERP data + generative AI
Enter your keyword and get an automated briefing
Enter the topic and keyword for your briefing (or choose a trend from your Growig or Top keywords listings); the AI Content Wizard will then generate an automatic pre-brief with the user data
Review and complete the content
If you want, you can edit and complete the schema with the Copilot data. Drag it to the sheet with just one click: titles, questions, entities, queries… This way, you make sure you cover the search intention
Write content using AI models
Choose the right AI model for your content: a product description, an introduction for an article, an SEO title and meta description, a marketing value proposition…
Ready? Send to the writer or editor
Enter a deadline and assign the brief to the writer when you are not writing. As the content progresses you can change its status, send comments and approve it for publication.