Publish 90% faster and increase the visibility of your media
Keytrends automates all the content phases so that you can publish earlier and position your media better, because it is the only one that integrates:
Real-time trend finder: your list of topics for organic, News and Discover updated daily and hourly
AI content assistant to generate briefings in 5 minutes and complete content in 1 click
Content planning with measurement of publications, tasks follow-up and on-the-fly indexing checks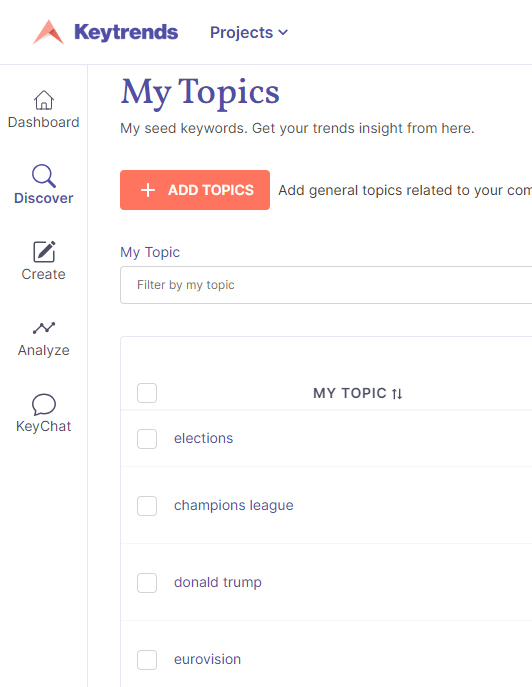 KeyTrends covers all processes of your media content
---
Growing topics and real-time trends: every day there is something new that nobody has written about yet
---
Write your news 10 times faster. Add headlines and keywords in just a few clicks and generate content at the click of a button
---
The positioning of your content in the SERPs and its impact on your media. You will know if your strategy is profitable and its exact ROI
Common problems when creating content for a media
| YOUR PROBLEM | THE KEYTRENDS SOLUTION | Time you save |
| --- | --- | --- |
| You don't know how to spot the latest trends | We show you the keywords and topics that are growing the most in Google Trends | +6h |
| You don't monitor what your competitors publish | Research your competition in the SERPs without having to go to Google | +4h |
| You don't know what keywords you rank for | We tell you if you have already created content for a keyword and its position, clicks, impressions and CTR data | +60min |
| You don't control whether your content is indexed quickly or not | Check indexing instantly, with daily updates and alerts without using another tool | +15h |
| You waste too much time in briefings | Research the user and the competition and create it with the Content Assistant | +3h |
| Your writers do not optimise content for SEO | We tell them which keywords and entities to include or they can view and follow your briefing | +2h |
Tehey are already growing with Keytrends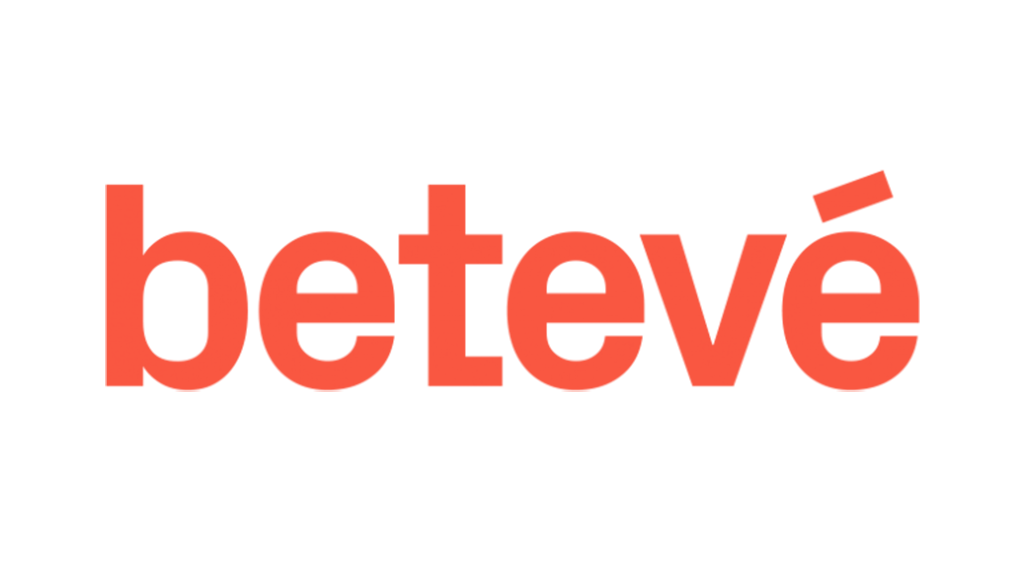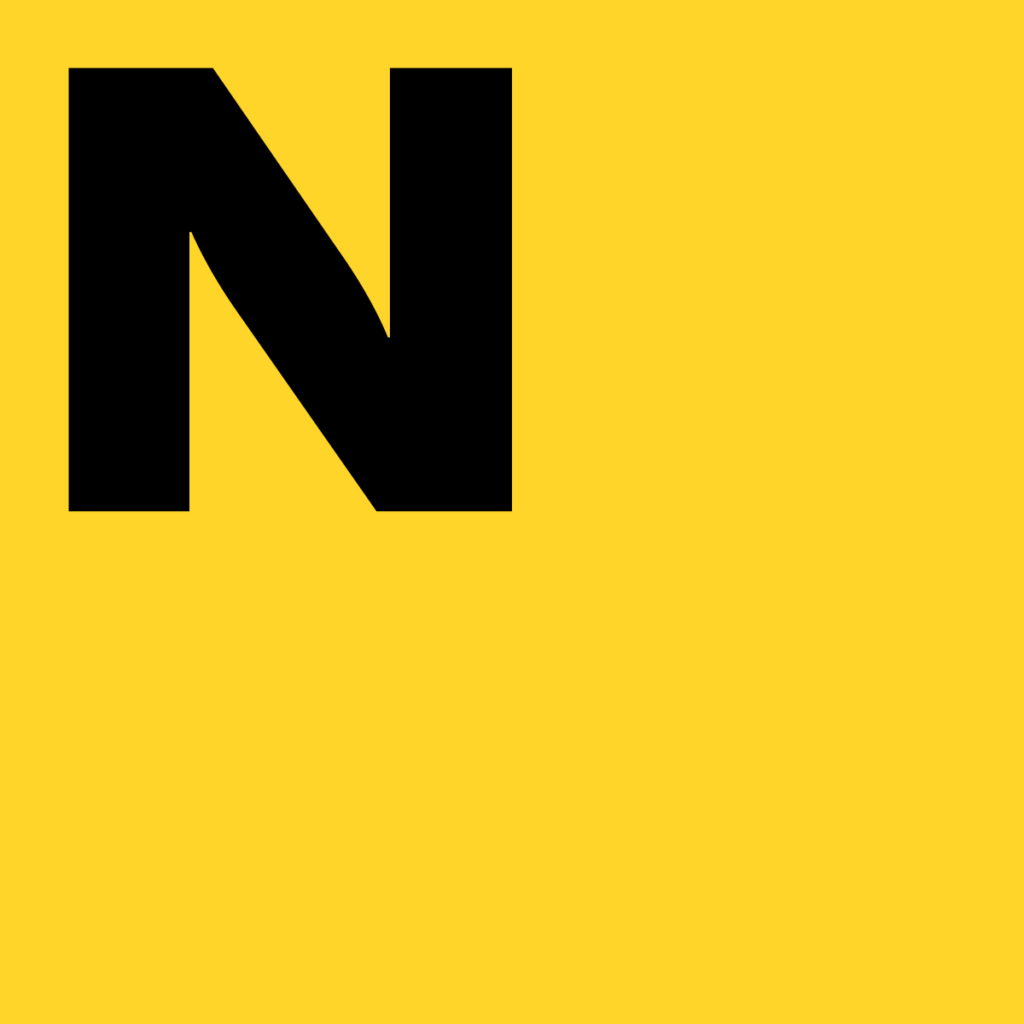 The solution for everything in an all-in-one AI content suite
Keyword and entity tool
Research keywords and user queries to create evergreen content to complement your realtime news
Automatic trend finder
Discover trending topics and new positioning opportunities automatically. Forget Google Trends: your list, updated every day for you
Content creation assistant with AI
Create informative content and news in one click. The assistant does the SEO research for you and shows you the publications already ranked in organic.
Content planning
Control and manage content creation: assign topics to writers, check the status of content and approve it or give feedback once it is finished.
Event Planner and Tracker
Know what users search for around annual events and plan your content strategy in advance to stay ahead of your competition
Analytics and indexing status
Check the indexation status of the content as soon as it is published and analyse the traffic and renatability KPIs of each publication
Resources you use with the manual process to publish 1 single news article
With the manual process, positioning a news item requires an average of: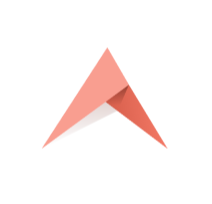 SEO, SEM & SOCIAL AUTOMATION
KeyTrends is the only tool you need to catch trends and position your publications
Find trends
Find trending topics and monitor their growth every day, every hour, every minute
Develop briefings
Create briefings or write about each topic in the tool itself. Get all the information on keywords, entities and queries without leaving Keytrends.
Measure indicators
Measure the indicators you are interested in: the traffic your articles receive and the keywords they rank for. Forget about complex analytics tools
Plan your strategy
Planifica tu estrategia editorial para tus eventos anuales analizando cuáles fueron los momentos de crecimiento y las palabras tendencia del periodo anterior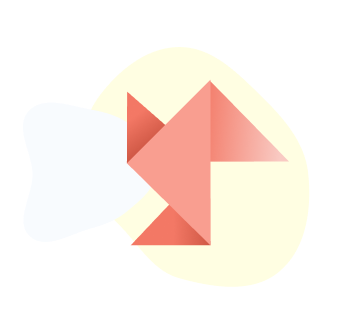 DISCOVER · CREATE · MEASURE
An all-in-one AI content suite
Centralise your entire content creation process in a single suite that
-with the power of AI- helps you publish 75% more content
---
Discover
Catch new trends and untapped positioning opportunities every day, 100% automatically
New keywords and trends to cover in your news
We give you both keywords that are trending in the last few hours, as well as the top searches that have accumulated the most growth in the last few months or years. You choose to create trendy or evergreen content.
Enter the keywords of the sector or topic
Get a sorted list of the Top Searches
Discover the latest trends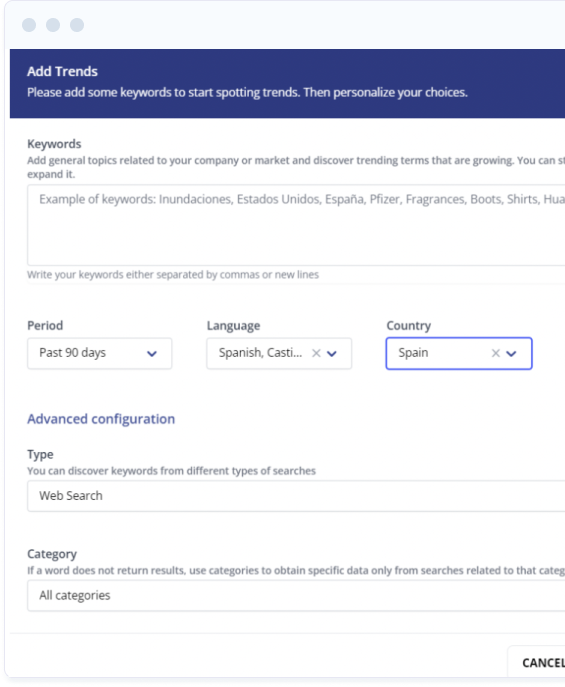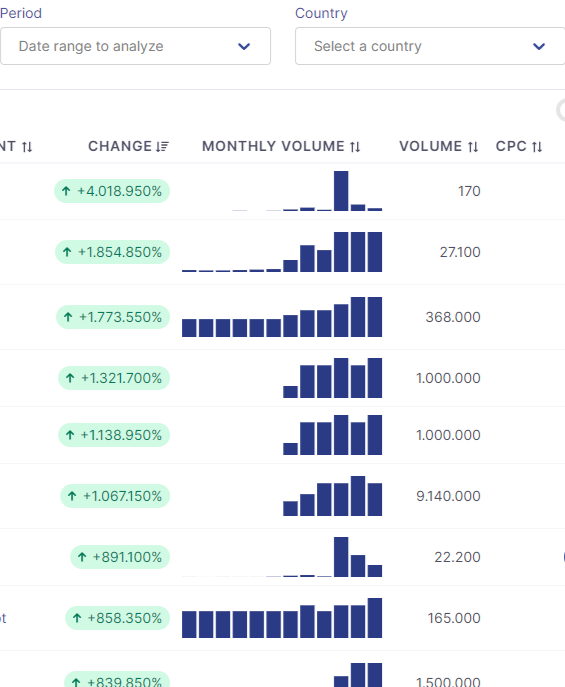 Follow the evolution of trends in real time
Keytrends automatically updates the data of your trending topics so that you can decide the best content at any given moment:
Search volume and popularity
Difficulty of keywords and bidding data
Be the first to catch the latest trends
with alerts
Activate Keytrends realtime alerts to
discover new searches and receive alerts
in your inbox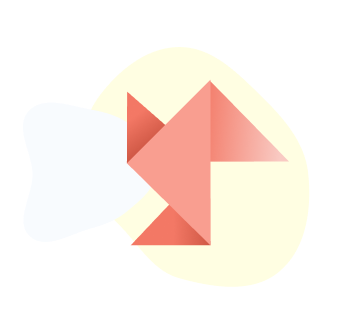 Helpful content created for people with AI
Create
Briefings, news and other content 10x faster thanks to our Content Assistant and its vitaminised AI
with data from the SERPs
Research and create content faster with the AI Content Assistant
We give you information about your user (related questions and entities, suggested searches…) and your competitors (headlines) so you spend less time researching. And if you lack inspiration, ask the AI to write for you.
Analyse the user's search intent
Research your competitors
Create a briefing or full content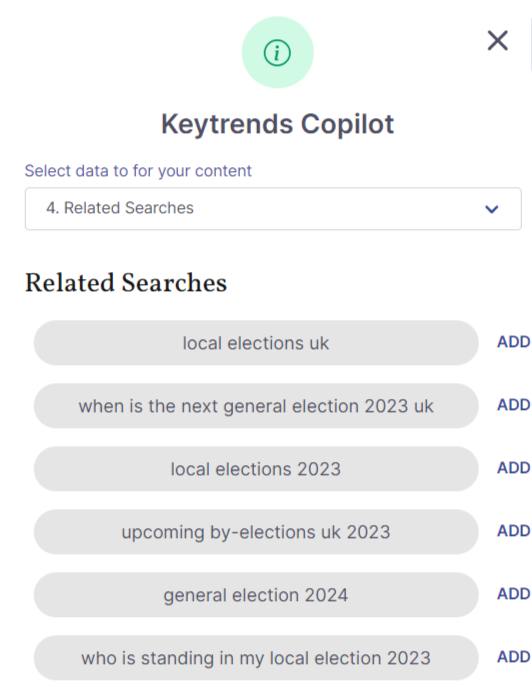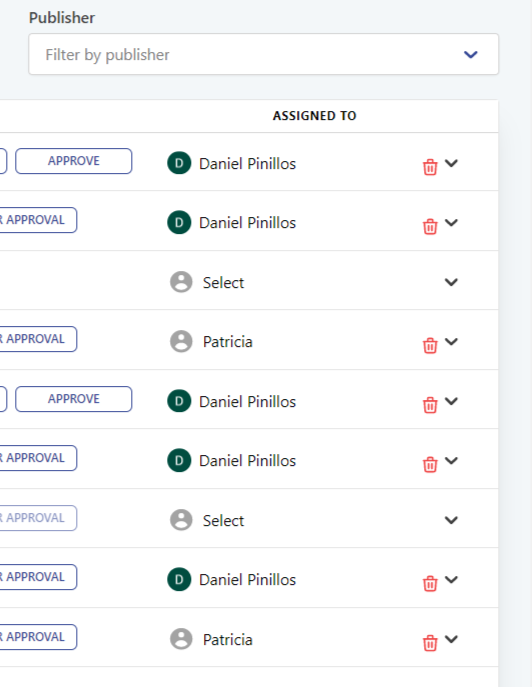 Plan and work on your strategy with your team
Be in control of what is published and when: you will be able to schedule your content and keep track of the writing in one place and in a very visual way.
Assign topics to your team of writers and editors
Set deadlines and track content tasks
Control deliveries and give feedback.
Measure
What impact does your content have on your media? Measure positioning and traffic KPIs, ROI, whether your posts
are indexed on time, and more
See if content is indexed instantly, measure conversion and know your ROI
Measure the performance of your content from the moment you publish it: you will be able to monitor its indexation and check how much traffic each page is receiving, its conversion rate and its ROI.
Visualise traffic for each content
Measure the ROI and conversion of each content
Monitor indexing and receive error alerts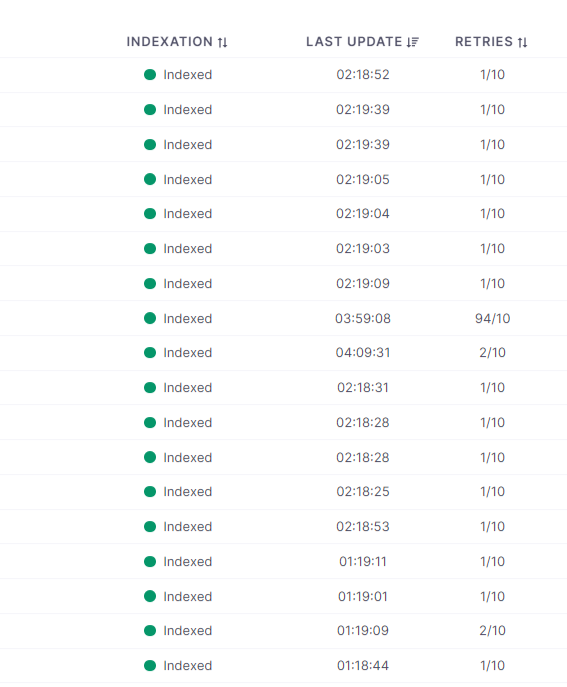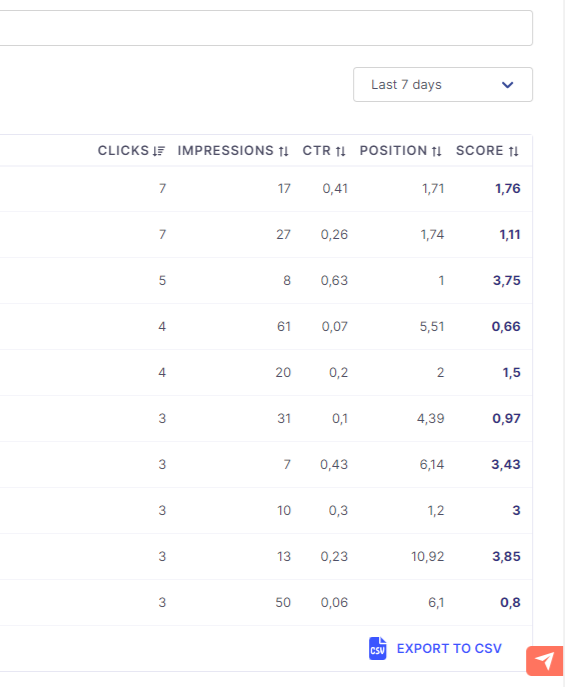 Decide which content to improve with the Score and detect cannibalisation
We gather all the organic positioning data you are interested in within the suite so that you don't have to collect and analyse it by hand and you can assess what works and what doesn't to improve it:
Check the keywords positioned for each URL
See page impressions, clicks and CTR at a glance
Re-optimise content with high Score scores and rank higher and better
---
¿Annual events?
Plan your strategy in advance with the Events Planner
The ideal feature for planning special coverage that repeats every year: the sooner you define your strategy and have your content ready, the sooner you will publish and be visible on Organic, Top Stories and Discover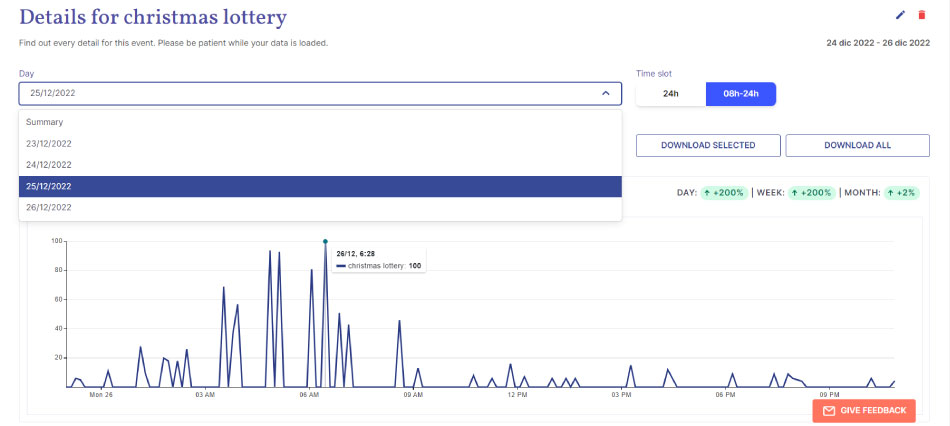 ✔️ Analyse the hour-by-hour evolution of annual or recurring events in your sector over a period of up to 20 days
✔️ Discover the top searches and the keywords that grew the most in global and hourly terms
Do you need to know which competitors and which publications appeared?
We do a SEO visibility study on any topic, for you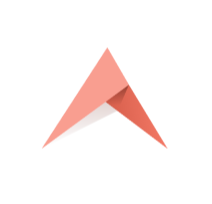 SEO, SEM & SOCIAL AUTOMATION
What do they think about us?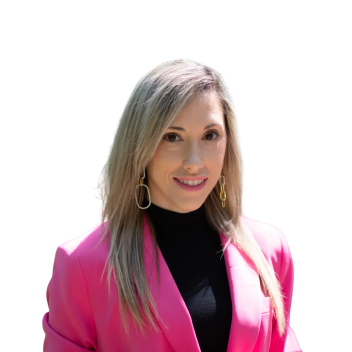 KeyTrends allows you to monitor the real-time evolution of search trends to optimise your content in just a few minutes. Its interface allows you to track and monitor in a very intuitive and agile way the core entities of the media and monitor their related searches.
Clara Soteras
Head of SEO, El Nacional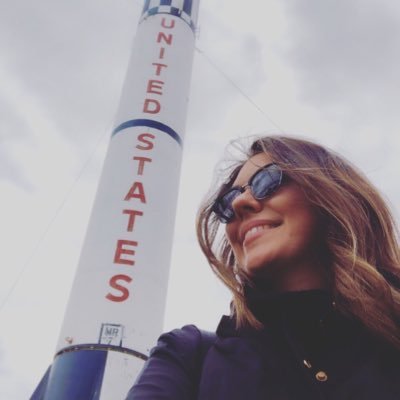 Keytrends has arrived to fill a very important gap in the SEO sector: real-time tracking of search trends. Thanks to Keytrends we have been able to automate the detection of organic opportunities and be much more agile in the implementation of initiatives to cover them. An indispensable, actionable and time-saving tool from the very first minute.
Minerva Sánchez
SEO Manager, PC Componentes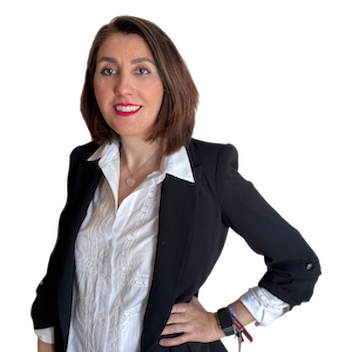 Word of mouth has always been our main source of sales, but with Keytrends we have managed to grow in organic traffic, obtain new leads and position ourselves as a reference. The process with the tool is automatic and very intuitive, it has been a great choice.
María José
Cofounder, The Lighthouse Team