Keytrends AI content marketing suite v2.1 details
It is often said that first impressions count, so in this 2.1 version we have improved the first screen you see when you sign in. Say hi to the new dashboard where you will know in seconds what are the best content ideas of the day, the state of your scheduled publications and many more. Let's explain this novelty and some other improvements!
1. New dashboard with your content work
The New dashboard is the first thing you need to check every day to start your content journey, because you will have an overview of some of the essential everyday content tasks: your added topics, your planned content and its progress, the alerts you have activated…
We divided it into 4 sections. The first one you will see when you enter the tool is MyTopics. Here you will clearly see the number of topics you have added to monitor new trends.

The second section is the Keywords section, where you can see at a glance the keywords found for your fastest growing topics.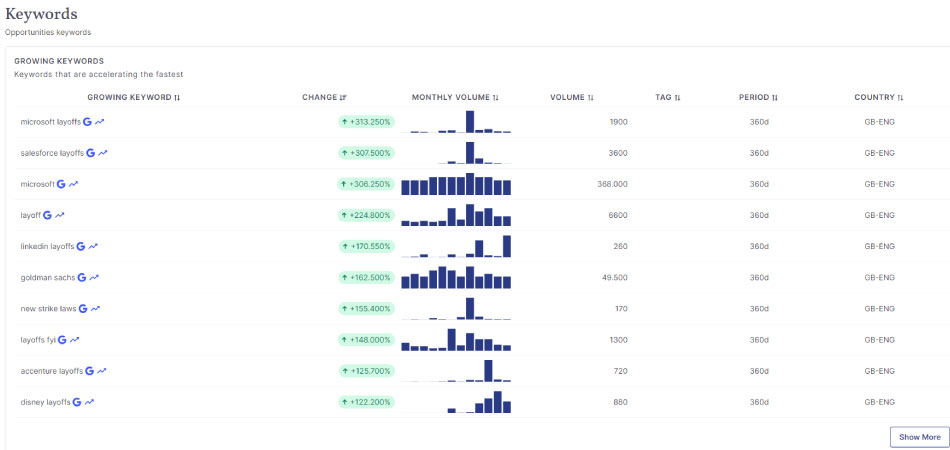 Thirdly, you will have a Research section, with your latest keyword research and a selection of new keywords (trends) found for the thematic alerts activated.
Finally, you can see some of their planned publications, the editors and the status of each one in the Content section.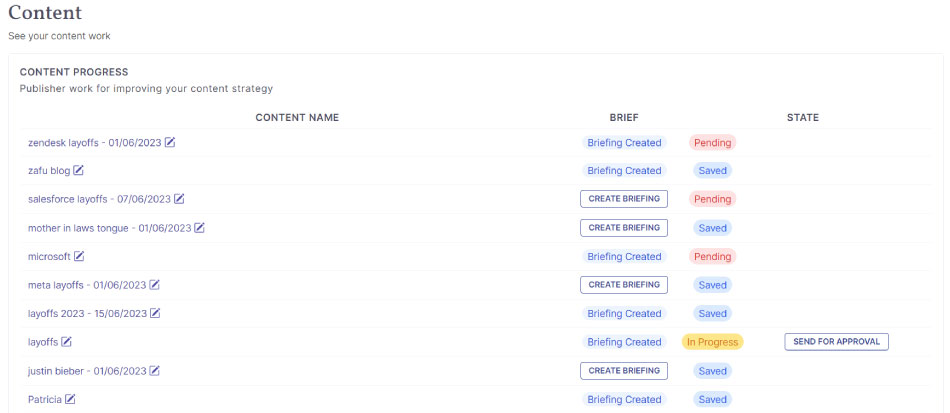 2. New content actions by hand
This is one of the improvements of this new version. In every list of topics and keywords you will find two visual icons that act as a buttons: one for creating a new content and another to save a new keyword. They will display with a green check when you have performed the action.
This is an example from My Realtime Topics, where you will also find the bell to activate alerts:

As you will find in the general release notes, we have also added new country regions to choose when you add a new topic or event, and fixed some bugs.
Let us know any questions you may have in the comments, send us an e-mail or book a 30 minutes demo you can show you all the new features!