Detect daily trends automatically
Remove the manual process of positioning your content using several tools.
KeyTrends is the unique tool that automates the content creation process
Our all-in-one tool includes
Your topics of interest
AI Content Assitant Creator
Measure and analyze how your content is performing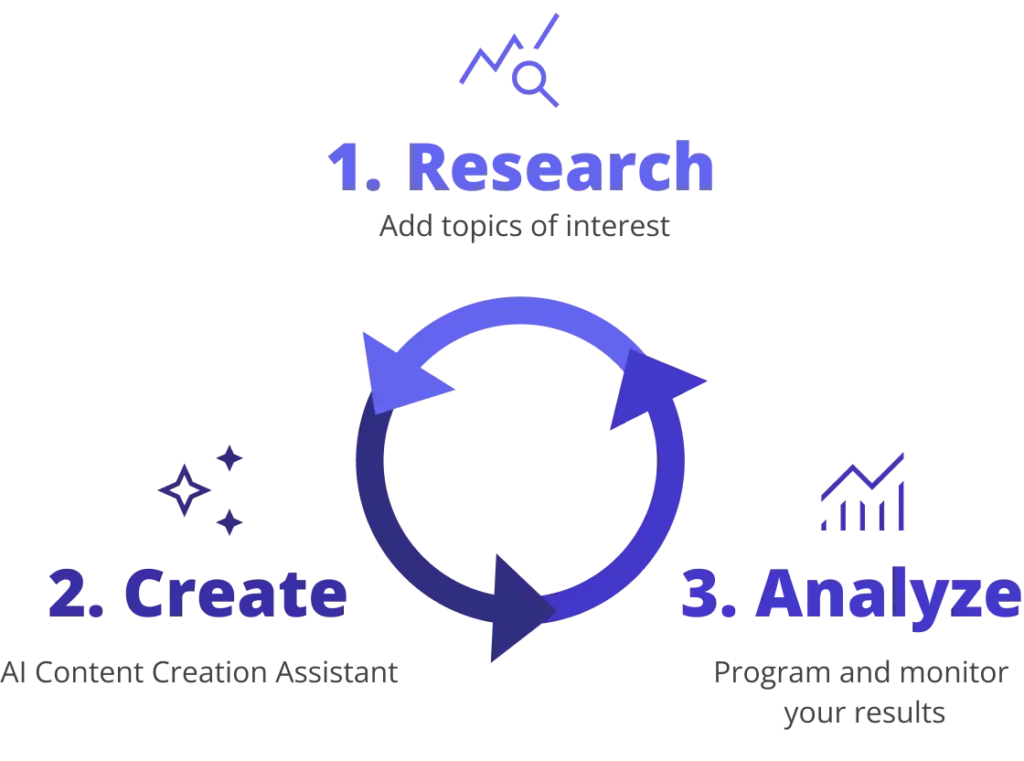 The Manual Process
When you follow the manual process, to propoerly position one piece of content you wil probably need:
KeyTrends is the all-in-one tool that you need, so you can catch the latest trends and position your content.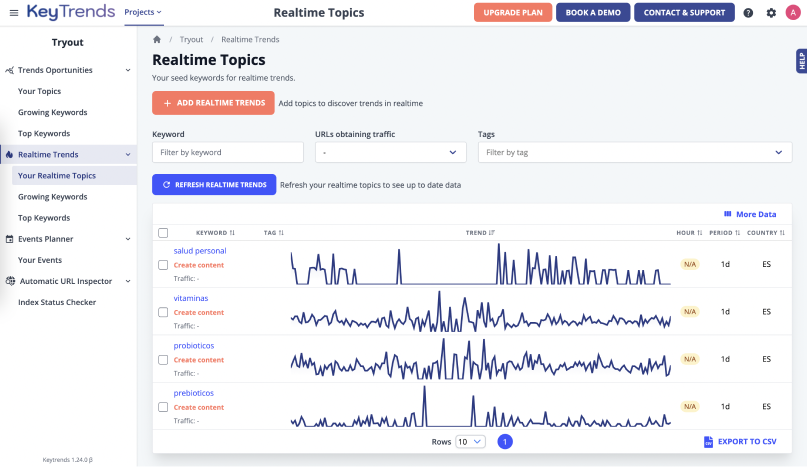 Without leaving our tool and with a small amount of clicks, you can create news that position in the top of the SERPs, Top Stories and Discover
Find the trending topics and follow their growing curve by day, hour, or minute
Create elaborate briefings, or write directly in our Content Assitanty. Find all the keywords, entities, and search terms, without leaving KeyTrends
Measure the performance of everything: traffic of your articles and the keywords that are positioning your content. Forget about complicated analytics tools
Plan your content for recurring events, analyzing the moments of growing form the past, and the respective keywords of each moment
Do you want to discover all of the features that KeyTrends has?
Already using KeyTrends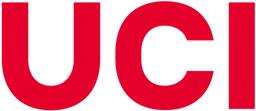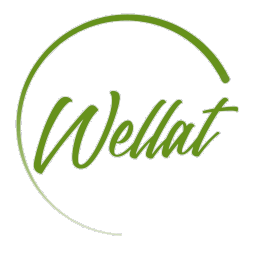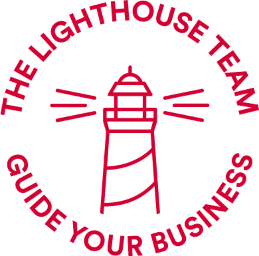 Do you detect the latest trends fast enough?
If you are still doing this manually, you need to know that this doesn't work anymore.
If your process is similar to this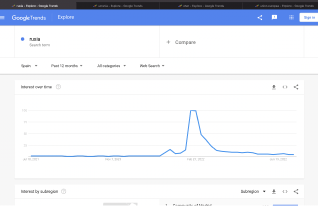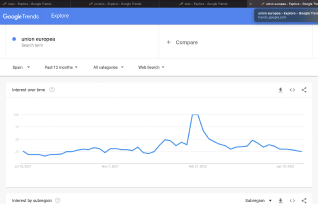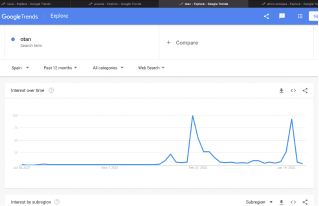 Opening 10, 20, 40 or up to 50 Google Trends tabs and watching each one of their growing curves, if one of them becomes a growing trend
Checking manually the evolution of each trend day by day, hour by hour, in those 10, 20, 40 or up to 50 Google Trends tabs
Keywords research, checking related questions using several other tools
Create manually briefings for external publishers, or even writing your own content
Deatailed study of the competition. Watching over the SERPs and keeping an eye on the latest topics of the latest hour
You are probably finding these relevant
Too many hours invested in this tedious process
Loosing opportunities to your competion
The workflow is slow and the final content goes online late
You are incapable of monitoring each and every related trend.
It is taking you hours to actually create the content brief for a publisher.
You never get to the desired positioning and visibility
Our All-In-One tool

Unify the whole process of content creation in only one tool.

KeyTrends allows you to research trends create content (automatically using AI help) and monitor the content performance

You will not need to leave the tool!

Research
Detect 100% automatically new trends every day
Top Keywords
Find out the latest growing keywords and topics related to your sector

Without leaving our tool, check their traffic, volume, and related topics for each keyword of interest. Using only our all-in-one tool

For faster creation of your content strategy, KeyTrends detects if you already have related content for each of your topics
Realtime Topics
Keytrends updates automatically the data of your realtime topics

You get all the latest data wihout refreshing the tab

Find the latest information always up to date and in the same place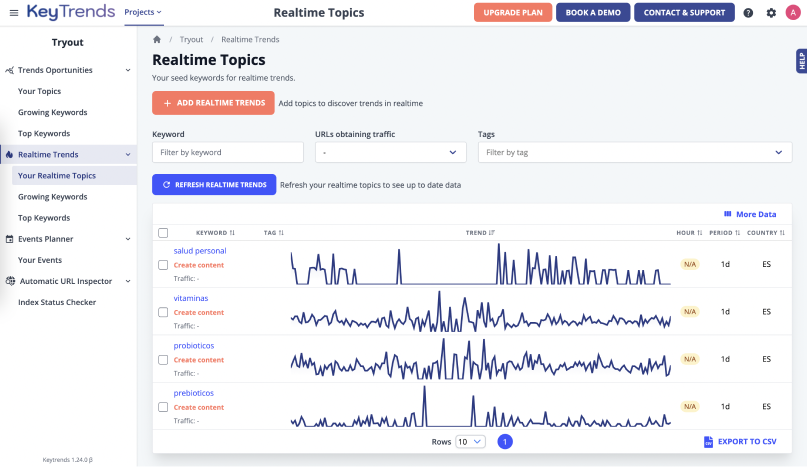 Create
Do not rely only on las SERPs, create and plan all of the content that gives you visibility.
Trending News to appear in Top Stories
Articles to capture reader's attention in Discover
Latest hour fresh content for your Push Notifications
Create social media posts with growing trending topics.
Gather all the necessary information and create your content in the same tool.
KeyTrends' semi-automatic Content Assistant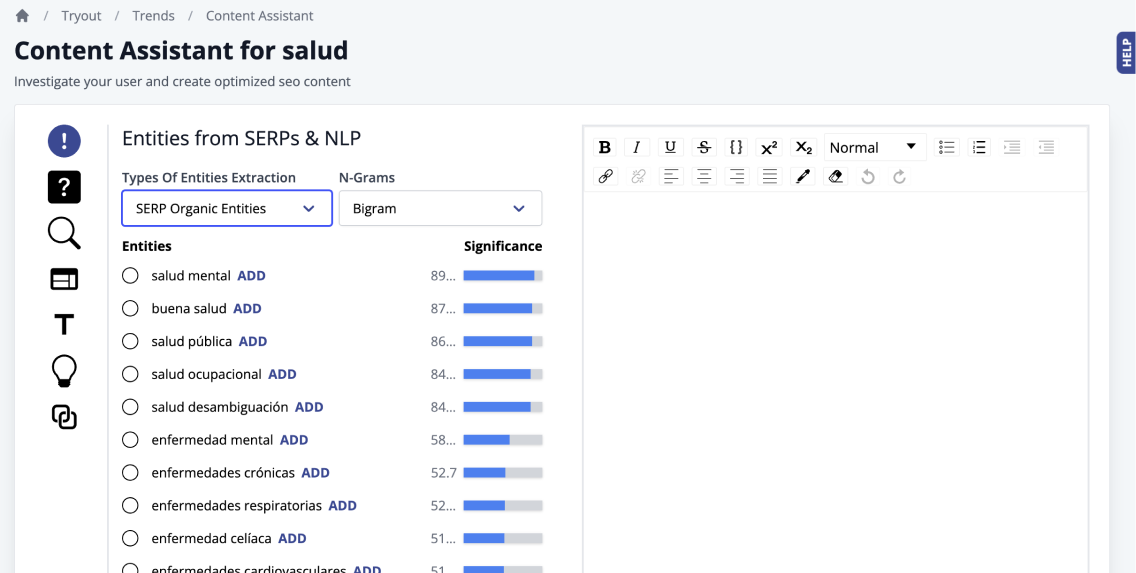 Research and add directly to you content related keywords and entities, popular searches, and frequently asked questions
Analyze who is appearing in the first results for a keyword: what structure are they following? What keywords are they using
Create and download content briefs for external publishers to create content faster
Boost up your content with internal links. KeyTrends finds your articles and suggests related topics and helps you locate the URLs
¿Sigues a algunos eventos recurrentes?
With KeyTrends' Events Planner you can analyze your sector's related topics and follow their evolution hour by hour for a period up to 20 days

Prepare this year's content strategy based on what people searched for in the last event, and get ahead of your competition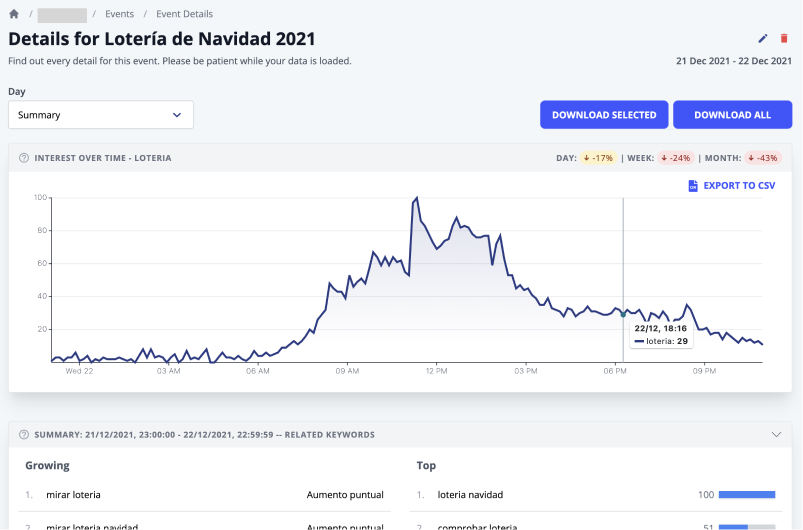 Analyze
Measure, test and refine your final strategy
You can measure the main parameters of your content's performance with KeyTrends
Check each article's traffic source: Organic Search, Discover or Top Stories
Validate which keywords have positoned your content properly
All of the relevant data in the same place, without leving KeyTrends
Search Console Integration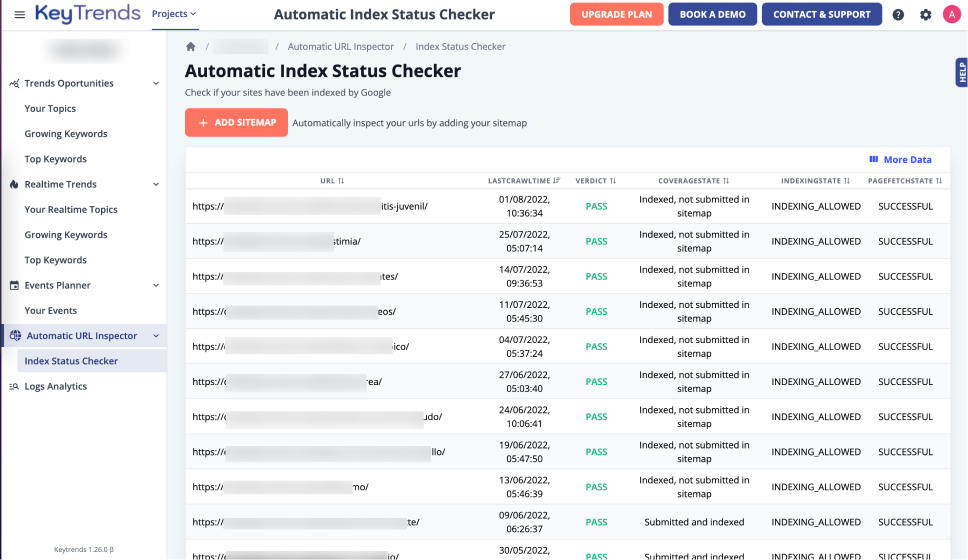 Don't waste your time checking if your articles got indexed. KeyTrends connects to your search console account and gets the states of your URLs
Minute by minute, without refreshing
Automatic notifications if the article gets indexed
Keytrends is the al-in-one tool on the market that lets you research, select topics and create trends with optimized texts semi automatically.

Don't let another article go unwritten!
We have created KeyTrends for professionals like you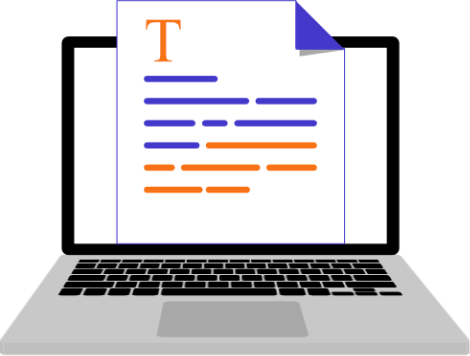 Editors

Content strategists
Publishers
Newspapers and magazines
All-sized media
Agencies
Blogs
Starting using KeyTrends right now
Create a free account and try it right away
Soon you will be able to control the SERPs with KeyTrends
Keeping an eye on the growth of your competitors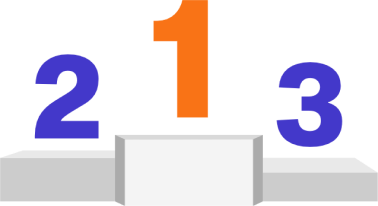 Get to know who goes up in Top Stories, Discover, SERPs or Google News for your keywords and compare it to your positioning

You will know if your content appears in Top Stories, get updates in realtime every 15 minutes
Monitorización de temas tendencias en SERPs
Get to know who appears in Top Stories, Discover, SERPs and Google News for important topics and trends in your field

Set up the events monitoring for the days of interest and compare your positioning to your competition

When the event ends, you will be able to spot your content's biggest growing moments. You will also be able to analyze the visibility of your content copared to your competition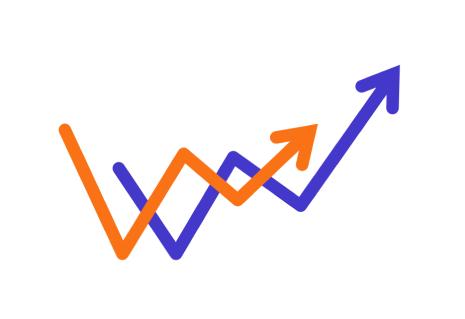 Schedule the automatic event follower and forget about it until the last day. You don't need other tools for that. Dedicate your time to the really important: publishing the hottest content
In the mean time You can start researching, creating content, and analyzing performance
Start using KeyTrends now